ReJig is the first open source DVD transcoding program for Windows. It's engine is pretty good and the quality is really good even though it's somewhat slower than other solutions like DVD Shrink. In this guide we are going to go through the "simple" mode of this program, called DVD Backup. As you'll find out ReJig has other interesting options like DVD authoring and IFO mode that we go through in other guides.
You can download ReJig here. Let's start the guide now!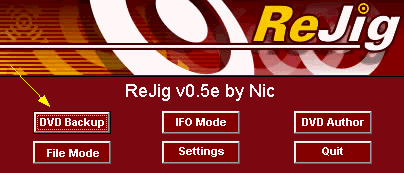 This is the first screen of ReJig. Select DVD Backup here. This is the simple mode of ReJig and the one that we are going to use in this guide.
---



Now it's time to load the DVD files. You can load from a DVD or from your hard disk. We selected the first one (1) and then clicked Open.
---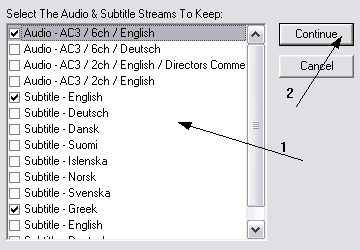 This step is also simple. You need to select the audio and subtitle streams you want to keep. (1). I suggest you select only 1 audio stream as this will improve the video quality a lot. After you make your selections click Continue. (2)
---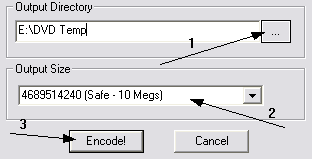 Time for the output settings. First of all select the Output directory (1) which is the folder that ReJig will put the DVD files it will create so that you can later burn them to a DVD-R disc. Next you need to set the output size. I suggest you use the Safe - 10 Megs (2) option to be sure you will not have any problems. When you're done click Encode!
---





After you click encode, ReJig will Demux the audio from the video, then encode the video and create the new DVD files that are now ready for burn in the folder you specified in Step 4. Fast and easy wasn't it?