This simple guide will help you extract any video, audio or subtitles stream you may need from within an mkv file for editing or other uses. First of all you need to download this file, which is a zip file that includes all the tools you need, ready to run for your own convenience. Then extract the contents of the zip file, run MKVextractGUI.exe and follow the next steps!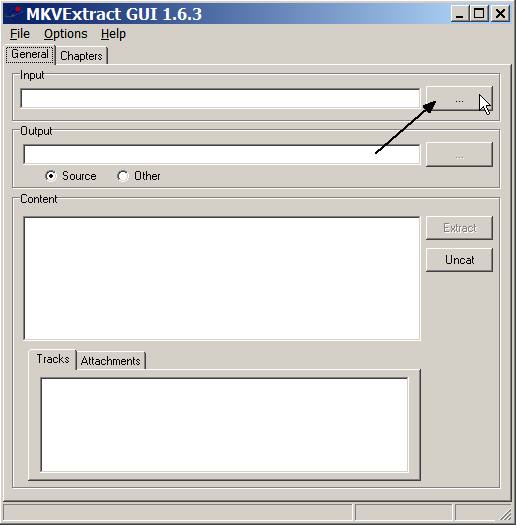 This is the screen you should see if you followed the instructions above. Click the button next to the Input area and select the file you want to extract the audio or subtitles from.
Obviously the way shown in this guide works only for Matroska (.mkv) files and not for any other container that may contain multiple video/sound/subs steams like .ogm for example.
---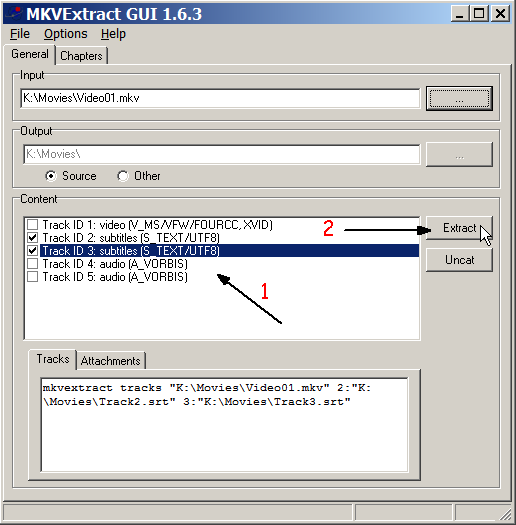 After your file is loaded you'll see something like this. Obviously in the Content area (1) you can select which video, audio or subtitles stream you want to extract. In our example we selected the two subtitle streams. Then click Extract (2).
---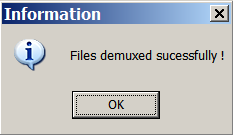 Thats it! The extracted files are waiting in the directory the original file was!
Remember if you need any assistance, feel free to ask in our forum anytime.