Blog
| | |
| --- | --- |
| A new release of Redhat-sponsored Fedora is always in the headlines of the Linux world as it is one of those distributions that push Linux forward by introducing exciting new features. Fedora has always been something like a test platform for Redhat's commercial product, the Enterprise Desktop/Server, however recently we have seen some changes suggesting that Fedora has decided to mature and try to become a good alternative for the average Linux desktop user. I have used Fedora 7 for about 4 months myself until I moved over to Arch Linux so in this review I will try to point out what has been improved other the older versions. | |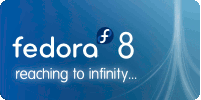 | | |
| --- | --- |
| Every new release of openSUSE is always welcomed with great interest from the Linux community as it is without any doubt one of the leading distributions. And it is a leading distribution as besides introducing exiting new technologies and presenting a polished Linux environment, it also has a huge user base, probably second only to Ubuntu. | |
The first SUSE product I tried was 9.0, but besides actually buying the boxed version I wasn't able to use it as it didn't recognize my dial-up modem, and of course a PC without Internet (even with my poor dial up connection at the moment) is not something you can really live with when Windows is only a reboot away. Later I got broadband and with it SUSE 9.3 which I used for a few months before moving to Ubuntu. After 9.3 Novell (who had acquired Suse in the meantime) decided to rename the project to openSUSE, probably aiming to highlight the change from the commercial SUSE product to a large scale open source project - in the example of Debian - which was created to develop openSuse.
The innovations openSUSE and Novell have brought to the Linux world since then are many, however I will stick to what is offered with openSUSE 10.3, especially in the desktop user area. This review was delayed for about a week as I decided to use openSUSE a bit more before I wrote my thoughts, attempting to be as fair as possible since when I first downloaded and installed 10.3 there was not even a release announcement out so there could be some small problems because the distro was too new.



This review is about the all new Linux Mint 3.1, codenamed "Celena". Mint is based on Ubuntu (in this version Ubuntu 7.04) and is compatible with its repositories, meaning that you get access to the huge Ubuntu repository which contains over 10.000 programs. But lets see everything in detail.


Foresight Linux Logo
Arch Linux
(
www.archlinux.org
). The reason I didn't write an article for a more well known distribution (or distro as Linux users call it) like Ubuntu or openSUSE is that besides the fact that dozens of reviews for those exist already, I happen to believe that Arch is an excellent flavor of Linux that hasn't got the share of publicity and attention if deserves from the community yet.

The Arch Linux Logo