It appears that many users even though they are able to create their DVD files after converting a bunch of avi files, transcode a DVD9 or author a new DVD, they are puzzled about how to burn them. And this is no accident, as in most burning programs there are many options that even though they appear to burn the files, the resulting DVD does not work in standalone players. CopyToDVD is a full featured, budget DVD/CD burning program. It is a great choice if you are looking for a well supported (dozens of updates every year) application and yet save the money Nero or other solutions cost. In this guide we will show the simple steps needed to successfully burn a DVD-Video disc.
You can download CopyToDVD here. You can check out VSO Software's page for more information here.
Step 1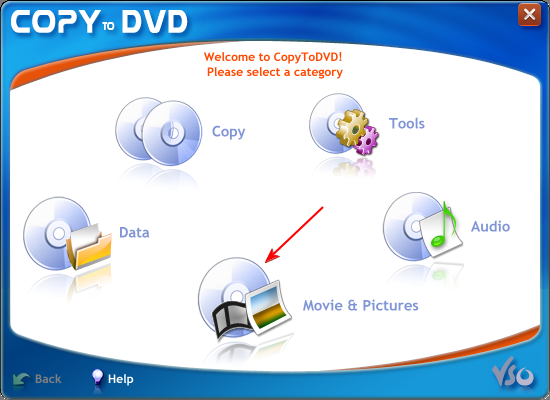 Open CopyToDVD and select Movie & Pictures.
---
Step 2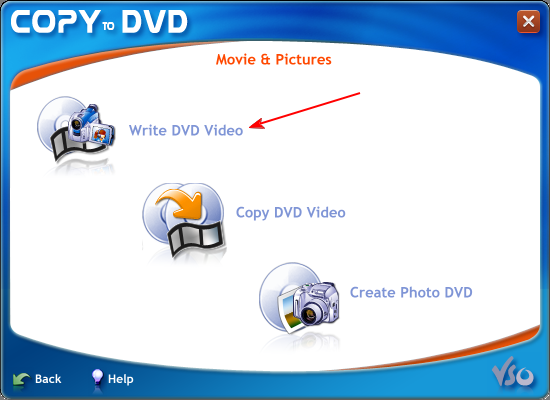 At the next screen, select Write DVD Video.

---
Step 3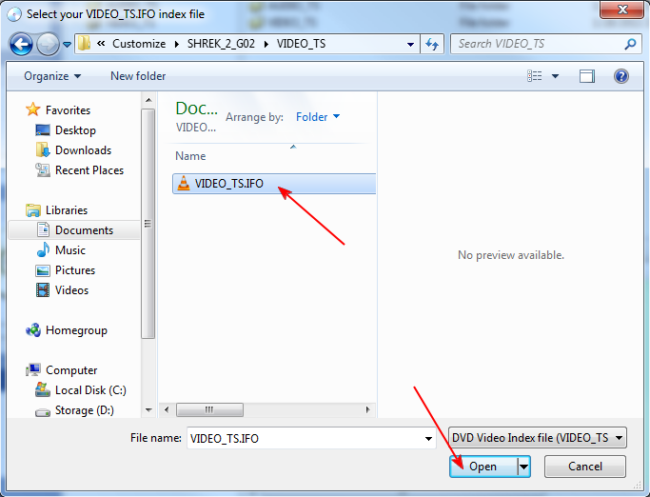 CopyToDVD will now ask for your VIDEO_TS.IFO file. This can be found among all the DVD files you have. Browse to the folder you have saved them, select it and click Open.
Keep in mind that we are burning ready DVD files. If you have another type of video files, like avi or mkv for example you need to convert them to DVD format first. Read this guide to learn how to do that.
---
Step 4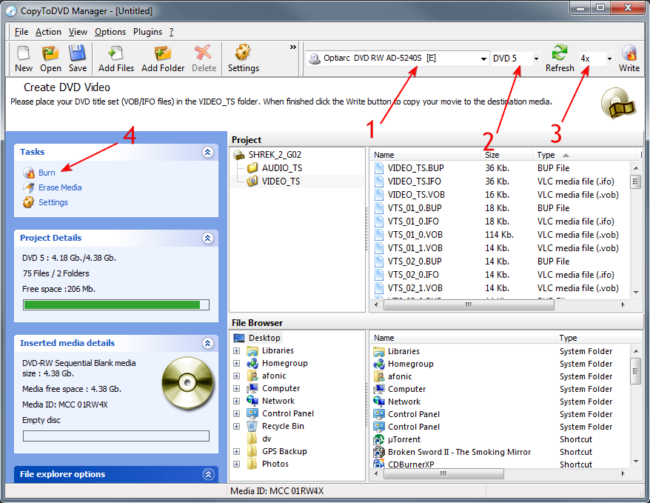 The program will then load all the files that are needed and create the necessary structure. Now just select your writer (1), the medium which is probably DVD5 (2). If you want to play the disc in a standalone player, select a low writing speed like 4x (3) especially if your player is a bit old. Finally click Burn (4).
---
Step 5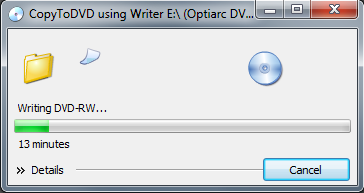 That's all! A few minutes later you will have a brand new DVD Video disc at your disposal! If you have any trouble or you want to ask a question, just use the form below.