Even though lately there are many standalone DVD players that support DivX/XviD formats and even more sophisticated solutions like streaming media from your PC to your television, the major and most commonly found entertainment system is the good old standalone DVD player. I guess most of you have found yourselves looking for a solution to watch something you have in your PC in avi or mp4 format to your TV with your friends or just make a compilation of your favorite clips and put them in a DVD. Exactly that is what Wondershare DVD Creator promises to do, in a simple and fast way.
You can download Wondershare DVD Creator from here.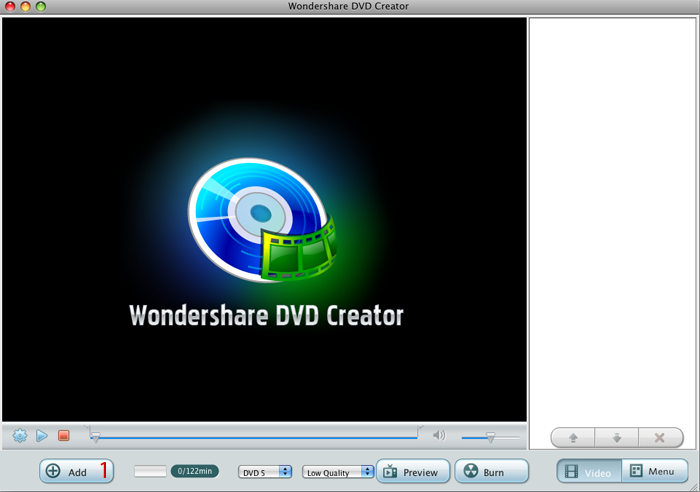 This is the main DVD Creator window. To start, we need to add the video files we want to convert to DVD. To do that, click Add (1).
---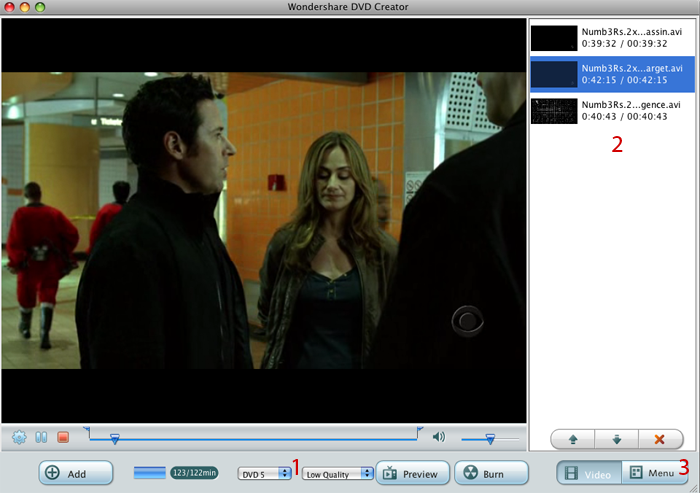 After the video files have been loaded we can check the DVD settings (1). Probably you are using a DVD 5 (the 4.7GB ones) so select that. Low Quality should be the default option, only use something better if your clips/movie are very short (under 80 minutes for Medium quality and under 60 minutes for High). The list of the videos you have added is in the right side of DVD Maker's window (2). Double-click on any of those files and you can preview them. Now let's have a look in the Menu settings (3).
---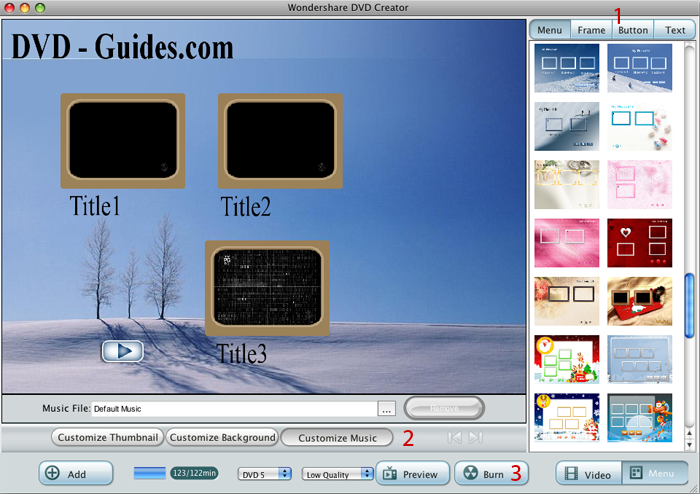 Here you can change about everything in your menu, in particular the menu background, the video's frame, the buttons and the text (1). DVD Creator offers an adequate collection of various images but you can also use your own background image, music and thumbnails (2).
---


This is the final settings screen before you begin trans coding and burning the DVD. Make sure your Temp Folder is in a drive that has more than 10GB of free space. You can choose to burn directly to DVD or as we have selected here create an ISO image you can first preview and then burn with Disk Utility. Select your TV Standard and Aspect Ratio and click Start. Note you may want to select "Auto Clean Temp Files" to have those files deleted after your DVD is ready.
---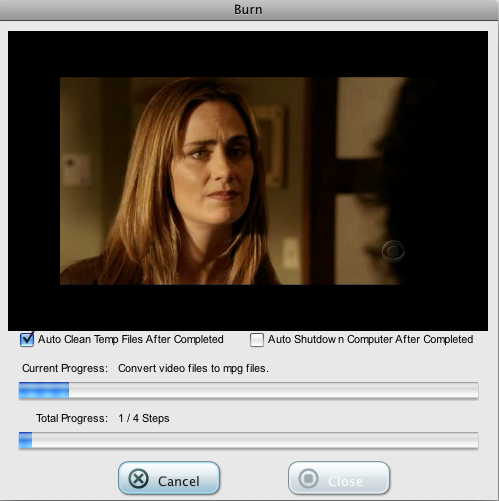 That's it! A few minutes later the trans coding and burning will be finished and you will have a DVD playable in any standalone DVD player.
Wondershare DVD Creator really does what it is supposed to do. It could still use some improvements, for example explain the different quality levels better or add subtitle support but I think it is fair to agree that it achieves its main goal: easy and stylish DVD creation for your Mac!
You can download Wondershare DVD Creator from here. You can buy a serial number in order to remove the Evaluation messages from here.