Just a few days after publishing the
DVD to Youtube
guide I got a couple of emails wondering if there are any free tools that can do the same job. Well not only there are, but they do a decent job as well. For this article I choose to use VOB2MPG and Mpg2Cut. Of course there some some pros and cons that I will try to analyze below, before we start with our guide.
Pros
Compared to our first guide, the quality using these tools is better
You have more control as you can select exactly where to cut the part you want to upload
Costs nothing!
Cons
The process is much slower and it takes about 4 fores more time
The file to upload is bigger
You have to use multiple programs and not just an all-in-one solution
You will need VOB2MPG which you can find in our downloads section (link below) as well as Mpg2Cut. Please note that if you are trying to rip a protected DVD you will either need to rip it to the hard disk first, by following our guide here or use an on the fly unlocker like AnyDVD (commercial) or DVDFab Passkey (free).

Step 1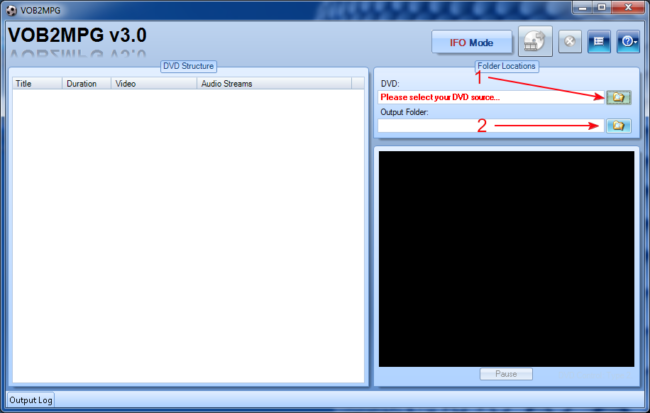 YouTube does not support uploading DVD VOB files. So first, we need to create an mpg file that Youtube can use from our DVD. Open up VOB2MPG. Select the folder the DVD files are stored into

(1)

- the program will ask for the main .ifo file - and select the

Output Folder (2)

that the mpg file will be stored in.

---
Step 2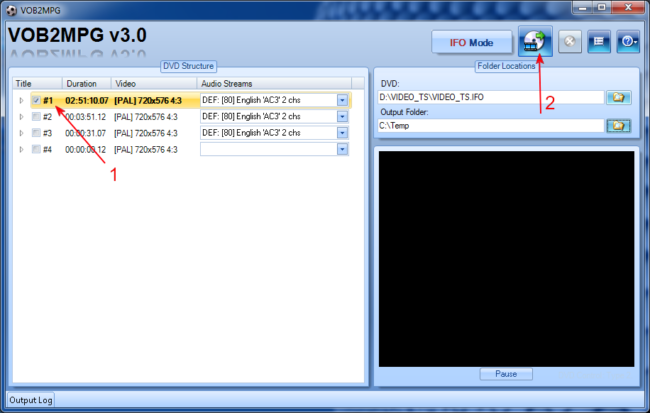 Afterwards, select the Title you want to rip and the Audio stream you want to use. (1) Unfortunately the free version of VOB2MPG does not also let you select which chapters to extract so we will have to rip the whole Title even though we just need a few minutes. When you're done selecting click the extract icon

(2)

and wait for the program to finish. Then close it and open Mpg2Cut

---
Step 3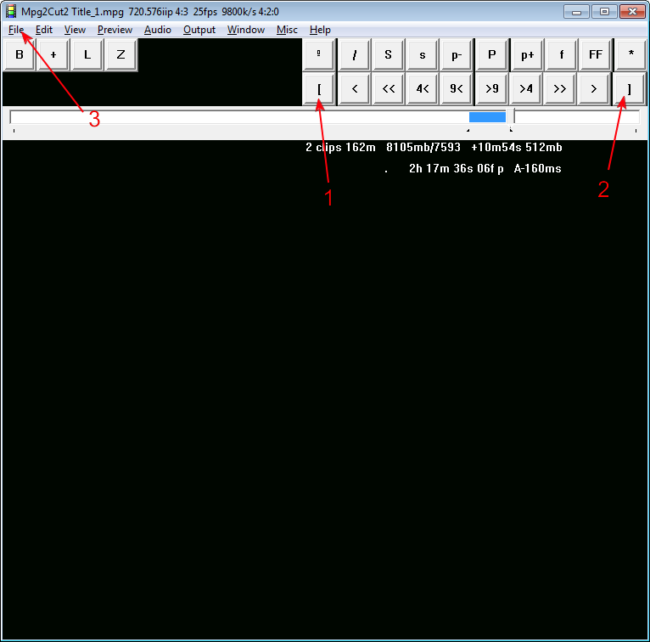 This interface might seem old and complicated but it will do the job. First of all load the file that we created at Step 2. Then using the bar and the little << and >> arrows, find the area you want to rip. When you do, mark the start of your selecting with button [

(1)

and the ending with ]

(2)

. Please note that the huge black area is actually a preview of your video, which for an unknown reason does not appear in this screen shot. Also make sure you don't exceed 15 minutes of video time as this is the maximum YouTube allows. The video length appears in the black area, with white letters (here 10m54s). Finally select

File -> Save this Clip (3)

.

This is it! Now you can upload the final .mpg file at YouTube who will process it and give you a 480p video unleashing almost full DVD quality. Please remember that you can ask any question you have in the
forums
and not in the comment form below.